Dream Team for Europe: Heuver & Aeolus
Heuver & Aeolus have maintained a strong, powerful association since 2004. This focuses on benefits for customers throughout the entire automotive business. No advertising slogans or special marketing strategies. Just tried and tested reality.
The success of this concept is tangible: Aeolus is established, the market share has risen significantly. Bertus Heuver, Aeolus importer for the important European markets, is proud of this result as it has come about thanks to the company's philosophy, which has endured over many years: consistent focus on customers. As a medium-sized, family-run enterprise, personal relationships and direct contact with customers are not just important factors, they are a particular priority: "The customer is king here, every day. We hold them in the highest regard, and we know how we should treat them at the point of sale thanks to having our own outlets. To achieve this, we offer our trading partners reliable products and services under very competitive conditions, along with a fast service.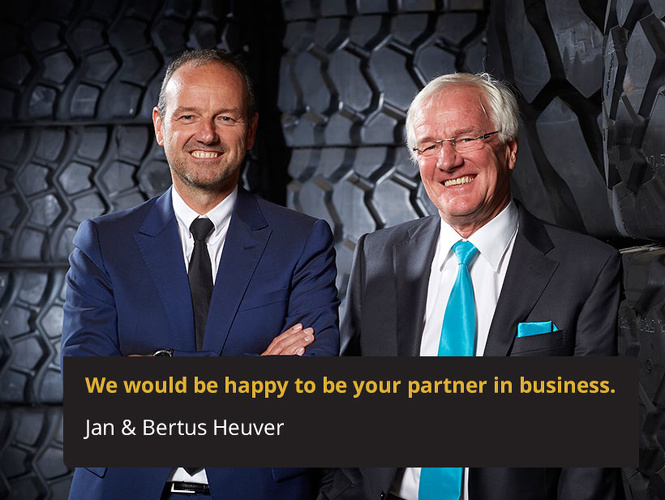 The framework conditions have been created for this. Above all, the new distribution centres in Bayreuth, (Germany) and Lyon (France) have helped with this. Thanks to the central warehouse in Hardenberg, most customers can be offered a comprehensive 24/48-hour service, providing a foundation for intensive cooperation with the tyre trade. As an importer, the "right" added value is offered for precisely this target group and the customers in it: an extensive range of products which covers all relevant uses, and their manufacture, known as Aeolus Green Tyre. This represents clean, sustainable tyre production.

The entire manufacturing process has been converted for this purpose, allowing us to meet the criteria for the "Waste Zero Emission" label. This has already been documented for many tyres already available on the market. The new AGT logo is vulcan¬ised into the sides of most tyres and is clearly visible. The relevant requirements laid down by the European REACH programme (REACH stands for Registration, Evaluation, Authorisation and Restriction of Chemicals) are also met.

Its next target will be to meet the ambitious conditions which will be needed to achieve Tier2 level. However, many Aeolus tyres are able to achieve more than just resource-efficient manufacture. They are given a second life, known as Eco-Twin. In the same way as for the familiar hot retreading process, the tyres to be retreaded here are heated to a temperature of around 150 degrees Celsius. With this, the tread is joined – vulcanised – to "its" base, the casing. The extensive service for commercial vehicle pros is rounded off with an efficient breakdown service known as the Aeolus Breakdown Service. The certified emergency hotline is staffed by more than 8.000 tyre specialists working for a professional, top quality breakdown service – 7 days a week, 365 days a year, and all in the language required by the customer. All in all, this is a programme tailored to the requirements of commercial vehicle pros, and all effectively underpinned with the slogan "Technology meets performance".

You can find Aeolus Tyres everywhere. Even in your neighborhood!